Maple Class - Preschool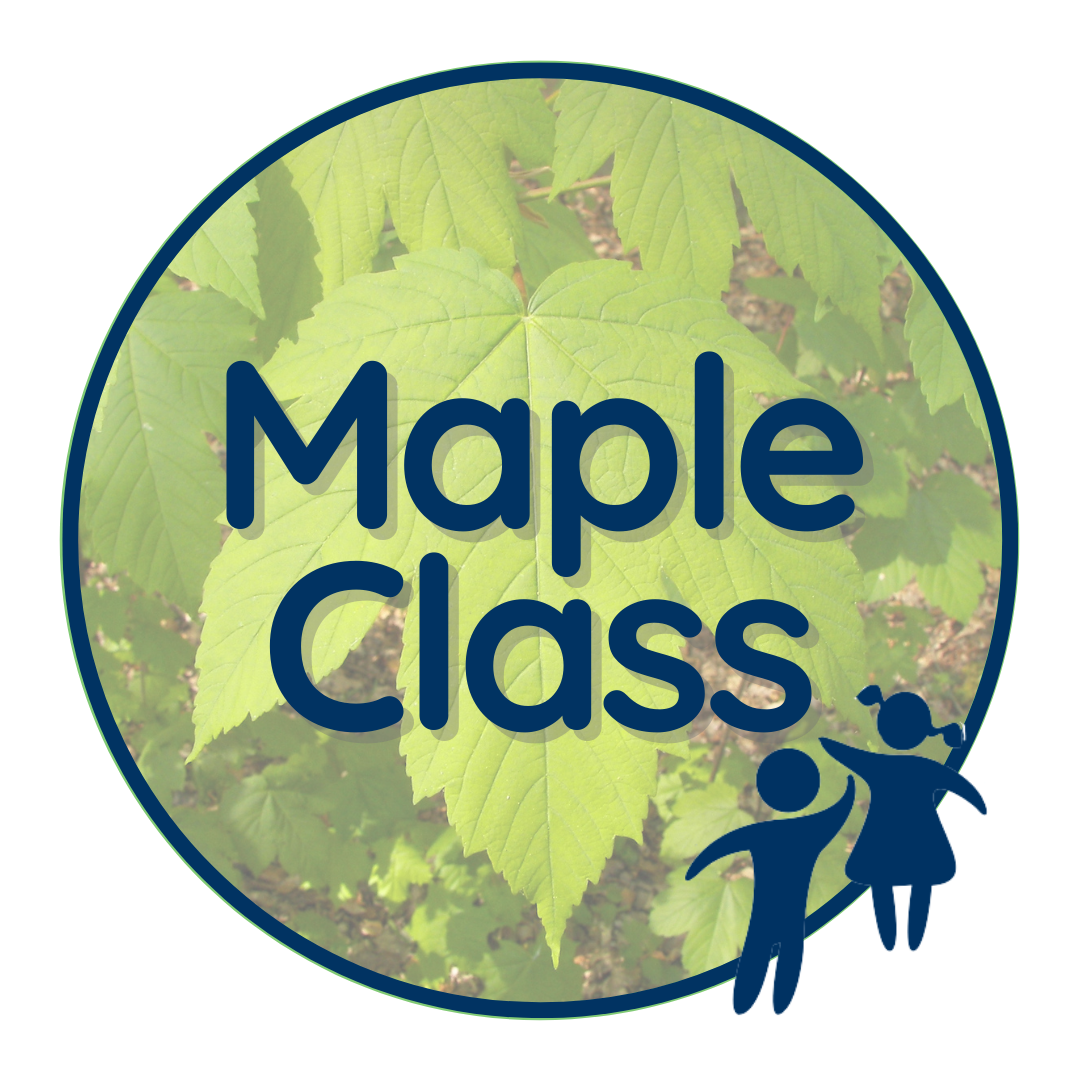 Welcome to Maple Class
Preschool
Our Fladbury pre-schoolers are confident, lively and valuable members of our school community.
In Maple Class, our play based provision provides learning opportunities that link to the Early Years Foundation Stage (EYFS) Statutory Framework. Our planning is very much 'In the Moment', which enables us to be led by the children's interests and go where their imagination takes us.
During the week the children also take part in more structured 'focus time' sessions that consists of concept cat, music and mathematics. We also enjoy story time together before lunch each day. In the summer term we introduce our school starters to the Read Write Inc Phonics programme during these sessions.
Throughout their time in Maple Class we endeavour to provide opportunities for children to develop key skills that will guide them on their learning journey, promote emotional wellbeing and support them in reaching their full potential.
As our children enter the next stage of their development these skills will enable them to successfully transition into school and become confident, independent and resilient children.
PE - PE sessions are on a Tuesday Morning and shorter hall time sessions take place during the week for music and movement activities. We support daily physical activities during our playground sessions when the children can use the bikes and tricycles, timber trail and other PE equipment such as the balls, hoops and rackets.

Outdoor Learning - our sessions in the woods currently take place on a Friday. 'Forest Friday' is based on the Scandinavian approach of Forest School. Listed below are some of the key points from outdoor learning that we believe supports our Early Years provision.
(For more information about our 'Forest Friday' sessions, please download the file below)
We support the idea that regular opportunities to play out in nature can have a positive impact on emotional well-being.

Forest School provides the ideal environment in which to nurture independence.

Children learn how to take supported risks and challenge themselves. This builds confidence, self-esteem, and resilience.

Children develop an understanding of the world, through sensory experiences. They also observe the changes of seasons, climate, and life cycles.

Play and choice are an integral part of the outdoor learning process. We support the belief that play is a process, unique to the individual child. Play should be freely chosen, personally directed and intrinsically motivated.
A typical day in Pre School
8.50am

Preschool door opens.

Settling in time

On arrival you will need to:

let a member of staff know if someone else will be collecting your child
If your child had had an incident at home please let a member of staff know (an injury, nightmare, illness etc.)

On arrival your child will be encouraged to:

hang up their coat on their individual peg
put their photo on the Self-registration board
place their lunch box and water bottle on the shelving available

9.00am

Children have self-registered, so can select resources and the morning session begins!
Snack is offered during this time

10.30am

Brief carpet time followed by focus time activities

11.00am

Playground opportunities (climbing equipment, quiet garden, bikes and trikes)

11.30am

story time and wind down for end of session plus lunchtime prayer

11.50am
MORNING SESSION ENDS/ 12-12.30 LUNCHTIME

12.30pm

Any afternoon children arrive

1.00pm

Children have self-registered, so can select resources and the afternoon session begins!
Playground opportunities (climbing equipment, quiet garden, bikes and trikes)
Afternoon snack is offered during this time

3.00pm

Story time and wind down plus end of day prayer

3.20pm

On departure you will need to:

wait at the Maple Classroom door until a member of staff releases your child back into your care
your child will be signed out by this member of the staff

On departure your child will be encouraged to:

be ready and waiting with coat on
collect their belongings
leave happy and tired after a fun packed session!

Book Bags

We encourage every child to take a book home to share

Any 'work' or craft creations or letters home will be stored in book bags
Topic Letters
Please download our Topic Letters from the files below.
Preschool Staff
Manager Assistant 1:1 Support Assistant Assistant
Miss Green Mrs Robinson Mrs Sweeney Mrs Lemon