Food & Drink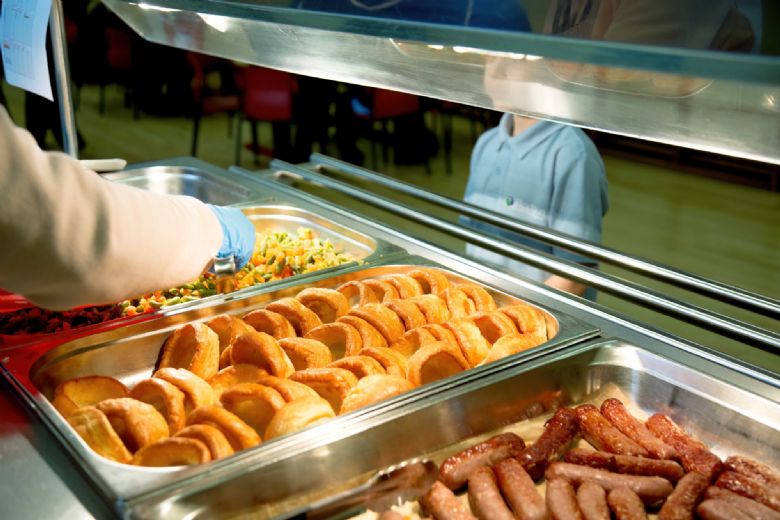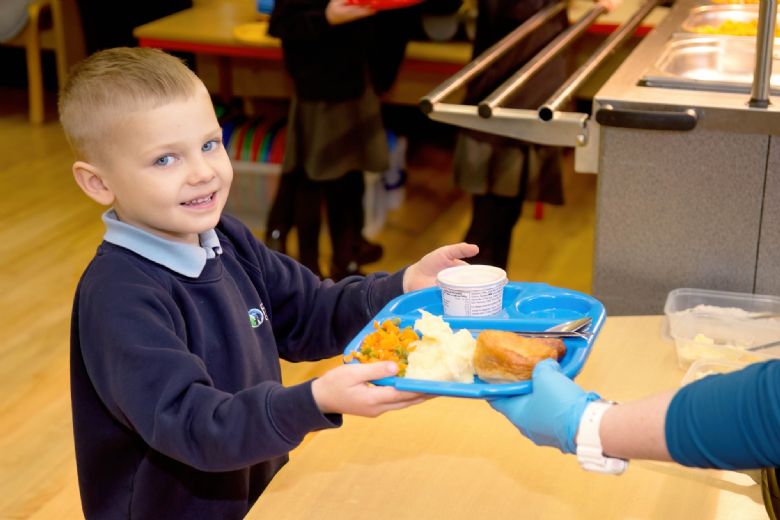 Break
Children may bring fresh or dried fruits (NO NUTS please as we currently have a child with a severe nut allergy). Milk, ordered termly, is also available. Water from the water chiller is available throughout the day.
Lunch
Children are able to bring a packed lunch or eat a hot or cold meal provided by Pershore High School. The children are looked after by lunchtime supervisors, who encourage positive and polite behaviour. Lunch is eaten in the school hall or, occasionally, outside if the weather is good. Parents are asked not to send drinks in glass bottles, cans or thermos flasks. All rubbish is disposed of in school but uneaten food is returned so that parents are aware of what their child has eaten. Hot lunches are available every day based on a 3 week menu rotation and these are supplied by the caterers at Pershore High School.

You can now make payments for school lunches online.
Hot dinners are now ordered directly from the ParentPay website:


Free School Meals (FSM)
If your child or children are currently eligible, or may be eligible, for free school meals under the benefit criteria Worcestershire Children First are inviting you to use a new self-service process to manage free school meals applications and keep you up to date with any changes.
For anyone who is currently eligible and receives free school meals, there will be no changes or loss of eligibility until at least July 2023 even if your personal circumstances have changed.
What do you need to do?
The system uses the same portal you used to apply for your child's school place. You should use your admission application login details on the Citizen Portal to apply for Free School Meals. You can access the portal by clicking here.
If you do not currently have a Citizen Portal account, please follow the on-screen instructions to register an account.
We need your permission to communicate with you in this way, so we need you to use the portal, enter your details and make an application. This will mean reapplying for Free School Meals for your child(ren) but please do not be concerned that this will affect current arrangements - all eligible families are protected until at least July 2023. Using the portal will not change this, it's just so that we can communicate with you.
Once you have applied using the new system, you will receive a confirmation message that your application has been received and is being processed. You will then receive further notifications via the Citizens Portal as your application progresses.
Why have we developed a new system?
A key part of the new system is the ability for parents to receive updates on their application and ongoing status without delay via email and portal messages.
What about Universal Free School Meals?
Universal Infant Free School meals for pupils in Reception, Y1 and Y2 will continue to be managed by the school and are not managed via the Portal.
Any questions or concerns?
If you have any questions or comments about this new process, please contact the Free School Meal team via [email protected].
Drinks
Children should bring a clearly labelled water bottle into school with them each day. As we are a healthy school, we encourage children to only fill their water bottle with water. We have a water cooler in school which children can use to refill their bottles throughout each day.
Milk


Fladbury First School provides a milk scheme through Cool Milk that is available to all our pupils. Milk is free for under 5s and subsidised for pupils aged 5 and over.
Each pupil who registers with Cool Milk will receive a carton of semi-skimmed milk every day, delivered fresh and chilled to school. If applicable, payment is made directly to Cool Milk.
We automatically order milk for all children in Pre-School and Reception who are under the age of 5.
Milk is supplied free of charge until the Friday before child's 5th birthday. If you would like him/her to continue to have milk at school after this date, you will need to set up an account with Cool Milk.
How to register
Log on to www.coolmilk.com to complete a registration form.
If you have any questions regarding school milk, please visit www.coolmilk.com or contact Cool Milk directly on 0844 854 2913.