Maple Class - Preschool & Reception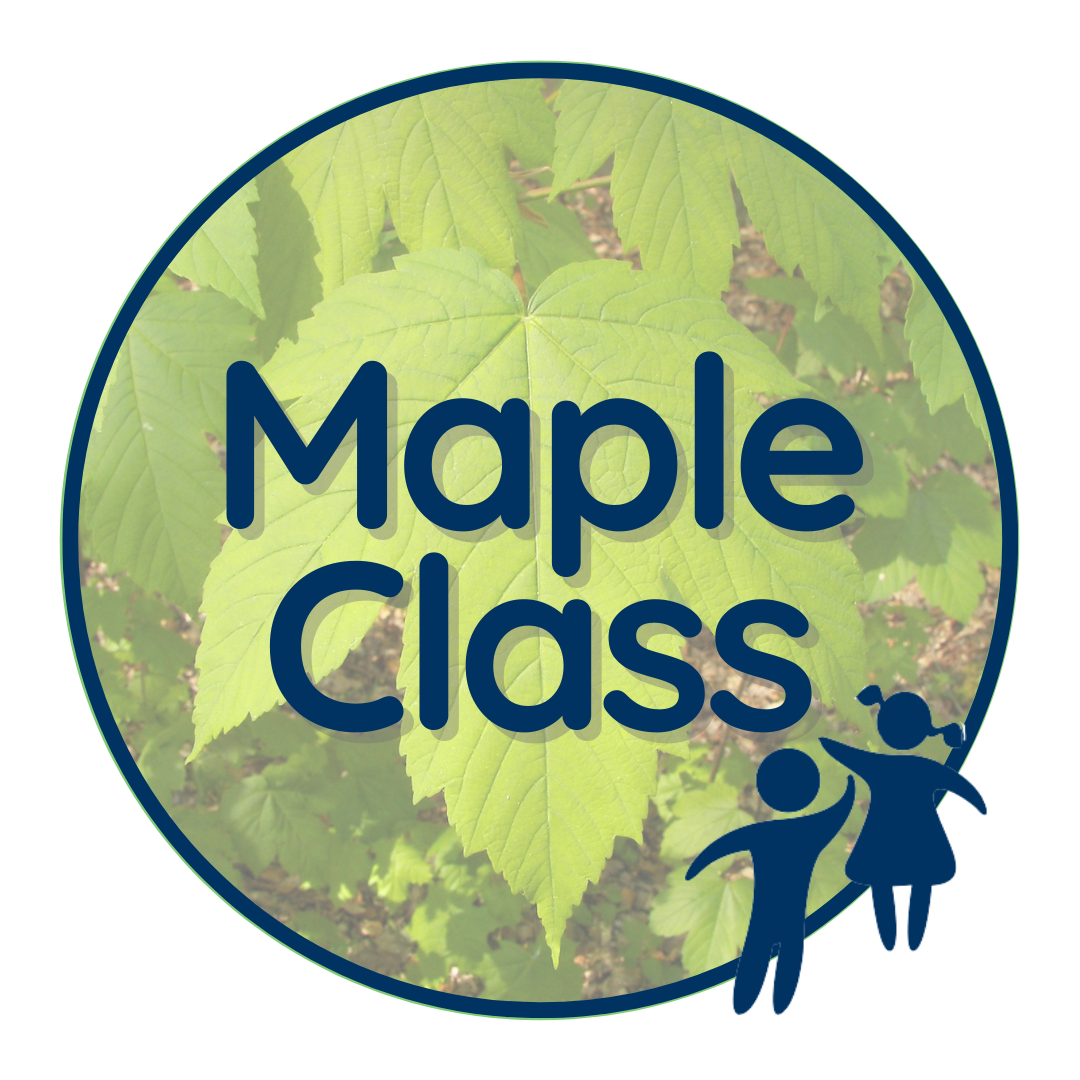 Welcome to Maple Class
Preschool & Reception
Our Early Years Class are confident, lively and valuable members of our school community.
In Maple Class, our play based provision provides learning opportunities that link to the Early Years Foundation Stage (EYFS) Statutory Framework. Our planning enables us to be led by the children's interests and go where their imagination takes us.
During the week the children also take part in more structured 'focus time' sessions that consist of phonics, concept cat, music and mathematics amongst others. We also enjoy story time together each day. In the summer term we introduce our school starters to the Read Write Inc Phonics programme during these sessions.
Throughout their time in Maple Class we endeavour to provide opportunities for children to develop key skills that will guide them on their learning journey, promote emotional wellbeing and support them in reaching their full potential.
As our children enter the next stage of their development these skills will enable them to successfully continue through school and become confident, independent and resilient children.
PE - PE sessions are on a Tuesday Afternoon. We support daily physical activities during our playground sessions when the children can use the bikes and tricycles, timber trail and other PE equipment such as the balls, hoops and racquets.

Outdoor Learning - our sessions in the woods currently take place on a Friday. 'Forest Friday' is based on the Scandinavian approach of Forest School. It is led by either Mrs Cole or Mrs Robinson who hold Forest School qualifications. Listed below are some of the key points from outdoor learning that we believe supports our Early Years provision.
(For more information about our 'Forest Friday' sessions, please download the file below)
We support the idea that regular opportunities to play out in nature can have a positive impact on emotional well-being.

Forest School provides the ideal environment in which to nurture independence.

Children learn how to take supported risks and challenge themselves. This builds confidence, self-esteem, and resilience.

Children develop an understanding of the world, through sensory experiences. They also observe the changes of seasons, climate, and life cycles.

Play and choice are an integral part of the outdoor learning process. We support the belief that play is a process, unique to the individual child. Play should be freely chosen, personally directed and intrinsically motivated.
Topic Letters
Please download our Topic Letters from the files below.
Maple Class Staff
Miss Chance Miss Green Mrs Leaver Mrs Robinson Miss Cosnett